The spectre of closures in Italy is back due to the spread of coronavirus. The ordinance adopted by the Region Lombardy in the week arranges the closing on Saturdays and Sundays of the average and large-scale distribution (subject to the sale of foodstuffs and basic necessities); always in the week the Region Piedmont decided for the closure of shopping malls (and the shops in them*) Saturdays and Sundays.
The measures come into force from today (October 22) and Saturday (October 24) respectively and directly affect the Apple store chain on a very important weekend for the company since it coincides with the debut of the new iPhone 12 and iPhone 12 Pro.
Apple has already updated its official website page for openings of Apple Store confirming that seven will be closed on Saturday (24) and Sunday (25). Everyone will still be open on Friday, in fact it is the first day of availability of the new iPhones. However, those who had planned to go to an Apple Store on Saturday and Sunday to buy a new iPhone in person will have to review their plans (if only because creating gatherings outside the Apple Stores is not the wisest behavior).
Apple Stores closed next Saturday and Sunday are in more detail:
Apple Carousel (Carugate, MI)
Apple Le Gru (Grugliasco, TO)
Apple the Lion (Lonato, BS)
Apple Liberty Square (MI)
Apple Oriocenter (Orio al Serio, BG)
Apple Cornflower (Rozzano, MI)
Appe via Roma (TO)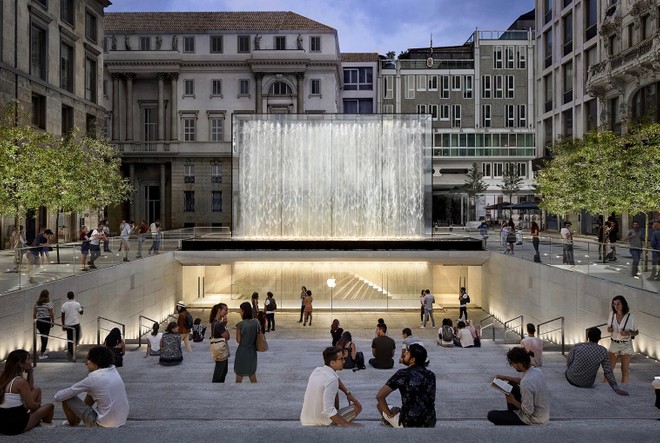 Remember that even the seven Apple Stores mentioned will reopen regularly starting monday (and then return to close on the next Saturdays and sundays until the ordinances are valid**) and that Apple has taken all necessary security measures to prevent the spread of infections within stores (masks for those without, temperature control with thermoscanner, regulated inputs, physical distancing and frequent igenization of the premises). Closures do not affect in some ways the Apple's online store that will continue to run smoothly.
The situation at the moment is different from that recorded in March and characterized by total lockdown. For now, these are targeted closures in the areas most affected by the pandemic; It is true that the situation is changing rapidly and that other regions could also take similar measures.
*exceptions are grocery stores, pharmacies and medical practices, catering establishments and tobacconist shops
**Both in Lombardy and Piedmont until 13 November 2020